Picking Wild Berries (SATB choir, soprano solo)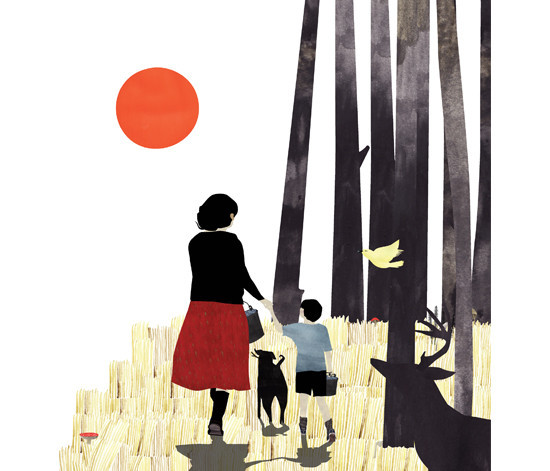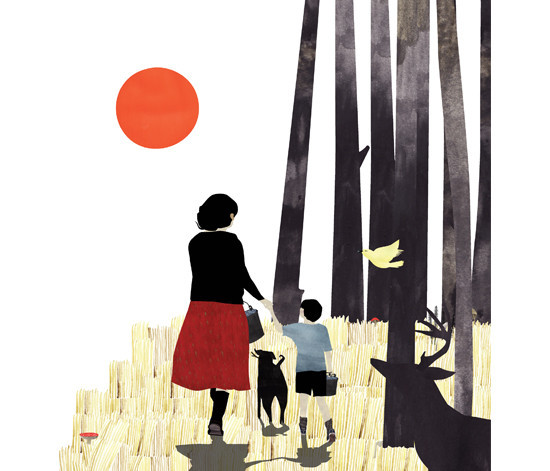 Picking Wild Berries (SATB choir, soprano solo)
ca. 5:00
Text by Julie Flett
Order Licensed PDF scores
Minimum 10 copies. Please purchase 1 copy for each singer in your choir.
Your honesty is appreciated! This is (part of) how composers make their living.
Alex Eddington will email you a licensed PDF file within 3 business days.
Program Notes
Picking Wild Berries is a setting of Julie Flett's beautiful children's book Wild Berries / Pikaci Mīnisa, in both English and Swampy Cree. A boy and his grandmother pick blueberries in a forest clearing, while observing nature. Grandma checks for bears; Clarence sees an ant, a spider, and a fox; they leave berries as a thank-you for the birds.
I was as much influenced by Julie Flett's illustrations as by her text. The restricted colour palette and clean lines have analogies in the music. The deep red sun is represented by a drone on the pitch A, heard in almost every moment of the piece. Its timbre changes with the quality of light, it is filtered through different harmonies, but the sun is always there.
I intend this music to be a companion to the physical or digital book; Chronos Vocal Ensemble has produced a beautiful video (see above) to fulfil this experience.
Picking Wild Berries was commissioned by Chronos Vocal Ensemble, premiered in January 2018, and released on their third album, Fresh. Their artistic director and conductor is Jordan Van Biert.